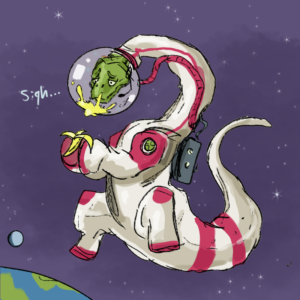 Something here is new…
Let me be the first to bid you welcome to my new and improved art central hub!
Feel free to browse through some laugh-inducing storyboards, or examine some strange and exotic illustrations. Or if you've been looking for a charming, mild-mannered artist to storyboard your next project, or sketch out your Dungeons and Dragons character, just reach out with a contact form!
Thanks for swinging on by!